The environment is one of the biggest worries and biggest challenges that we face on this planet presently. Working out the best ways to deal with the challenges of climate change, extreme weather conditions, and the growing urban populations the world over is something that should be worked on between multiple sources and teams of innovators. This should be a process that includes governments, architects, designers and planners, as well as some of the most innovative technological and scientific minds in the world. There are many different levels to these challenges, and as well as top down solutions set out by government, initiative should also be taken by those at the ground level, through 'green' architectural design and planning that is eco-friendly.
This approach has been given a substantial approval and boost in Scotland recently, with the news that a brand new social enterprise has secured financial funding and support with its plane to develop 'environmentally friendly architecture' across Scotland.
Kirsty Cassels and Robert Thompson founded Building Together CIC as a way of putting together plans for custom built, eco buildings, to be constructed throughout Scotland. Kirsty is an architect by trade, whilst Robert Thompson is her business partner. The social enterprise was one of ten to receive a share of funding from the latest round of Firstport's Start It awards initiative. The total amount of funding split between the ten recipients was £48,081.
The awards were based around providing funding for new social enterprise ideas that have yet to get going from idea to a concrete and running business. Entrepreneurs are entitled to apply for funding up to an amount of £5,000. The money is designed to be used by start-up social enterprises as a way to fund the essential costs associated with starting any business.
Cassels said: "We're very much looking forward to what the future holds for us. We want to create and nurture communities, teach people new skills to break down the barriers between architecture, construction and the general public.
"Most of all we want to reduce the impact that construction has on the planet, by using thoughtful and considered design solutions."
Firstport awarded the eco-friendly architecture scheme with the funding as it could see a clear, well-thought out plan of action to make the social enterprise a successful one. The idea is to create a company that provides a sustainable and ecological approach to architecture, design plans, and the construction phase of developments, whilst also adding elements of community through a commitment to building skills, providing training and empowerment to the local community through new jobs.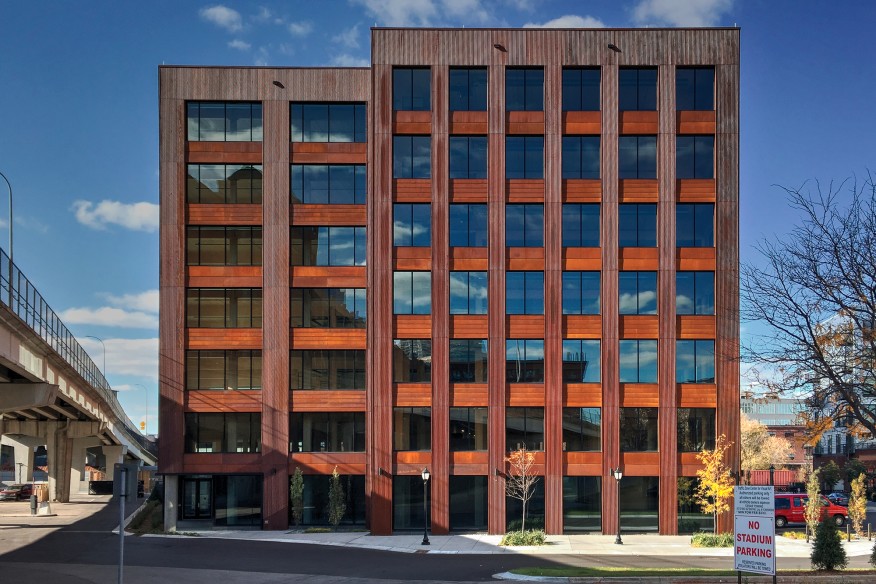 The idea is an original one that can be used to build a sustainable and environmentally-friendly community in Scotland that benefits from the ideas and innovation of the team behind Building Together CIC. At such a crucial time for the environment and a point where the world must act, it is social enterprises such as these that can make such a big impact on local communities and help them to see how little things can make a big difference.